Mr. Don Mitchell CBE QC
Member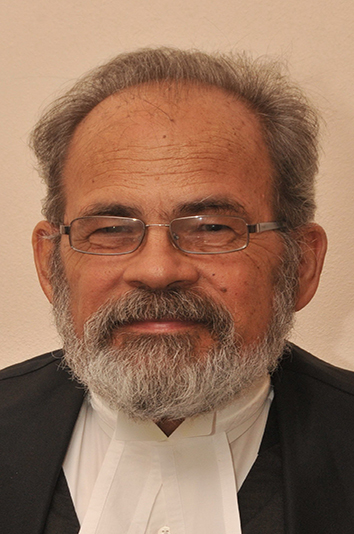 Don Mitchell CBE QC studied law at the Inns of Court School of Law in London, England until 1971. After graduation, his first 5 years of practice were in St Kitts and Nevis. In 1976 he moved to Anguilla, where he served as Magistrate; Registrar of the Supreme Court; Coroner; Registrar General of Births Deaths and Marriages; Registrar of Companies, Trade Marks, Patents, Newspapers, and Trades Unions; and Secretary to the Medical Board; and Island Archivist.
In 1980 he went back into private practice in Anguilla, and took silk in 1996. After retiring in 1999 he went on to the bench of the Eastern Caribbean Supreme Court. During the following five years, he served as a judge in all of the nine States and Territories of the OECS, from Grenada in the South to the British Virgin Islands in the North.
He resigned from the judiciary of the Eastern Caribbean Supreme Court in 2004 and went into retirement, teaching law at the High School and running a free legal aid clinic out of the Department of Social Development in The Valley in Anguilla.
In 2011 he emerged from retirement to act as a Justice of Appeal for the ECSC, until he finally retired from judicial service at the end of 2013. He now serves as the Chair of the Government-appointed Constitutional and Electoral Reform Committee and as a Board Member of the Financial Services Commission of Anguilla.