ECSRC Market Notice- Advisory- COVID-19 Related Scams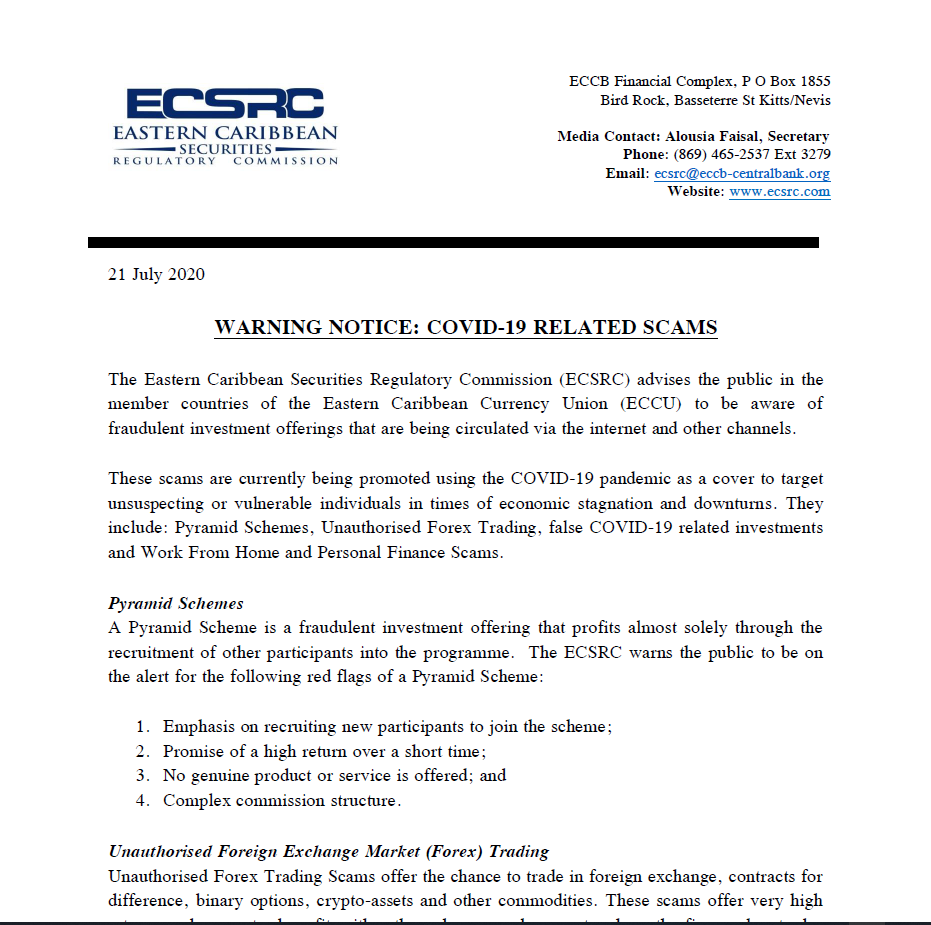 Sent on the behalf of the Eastern Caribbean Securities Regulatory Commission

Dear Financial Services Market Participant
The Eastern Caribbean Securities Regulatory Commission (ECSRC) seeks to advise the public in the member countries of the Eastern Caribbean Currency Union (ECCU) to be aware of fraudulent investment offerings that are being circulated via the internet and other channel. Please see attached Market Notice for more information.
These scams are currently being promoted using the COVID-19 pandemic as a cover to target unsuspecting or vulnerable individuals. These scams include: Pyramid Schemes, Unauthorised Forex Trading, false COVID-19 related investments and Work From Home and Personal Finance Scams.
The ECSRC will continue to take the necessary measures to prevent securities fraud in the Eastern Caribbean Securities Market, therefore, if you are aware of or have been the victim of a fraudulent scheme in the ECCU, we encourage you to contact the ECSRC via email at ecsrc@eccb-centralbank.org or the law enforcement authorities in your country.
2020-07-27